This display gives valuable insight into the Russell family who owned Aden estate from 1758 until 1937.
The family owned various estates in Roxburghshire and Galloway, and during the 1600s acquired property and land in the North East. The first Laird of Aden was Alexander Russel of Montcoffer (died 1798). His portrait and those of his wife, son, daughter-in-law and great-grandson are on display in the adjacent room.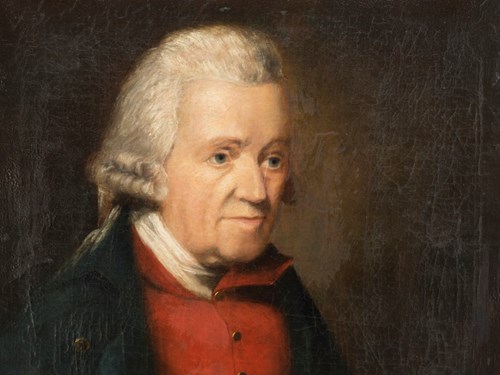 The prints exhibited here derive from a photograph album belonging to the Russell family. They capture happy memories from the 1920s when Aden was under the tenure of Sidney Cumine Russell (1895-1965), the eighth and last Laird. There are also two charming pastel drawings of Cumine and his sister, Anthea.